I traveled literally half way around the world and hiked into the Kumbu Valley to find a medium for my art. With the help of The Nepal Mountaineering Association I recovered 132 oxygen cylinders left on top of the world. I then agonized over getting them home to my shop in Maine. The story of getting them through customs is an adventure for another time.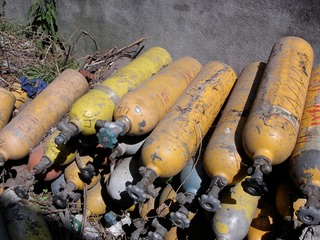 I succeeded in reaching my goal and finally get to start creating the bells and bowls I imagined while watching that National Geographic about Mount Everest and these oxygen cylinders.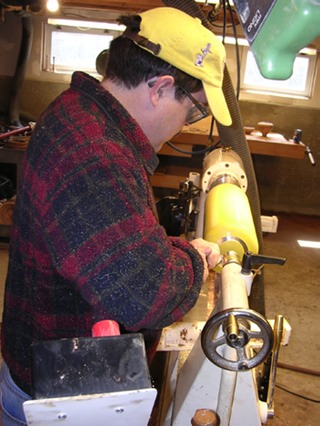 Here I am grinding away years of wear and tear. 100 mph winds, avalanches, and sub-zero temperatures by night and blistering sun by day. You can see the bell starts to emerging.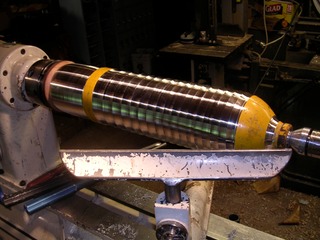 The end result is a complete transformation of what was once used and abandoned into what is now beautiful and inspiring art.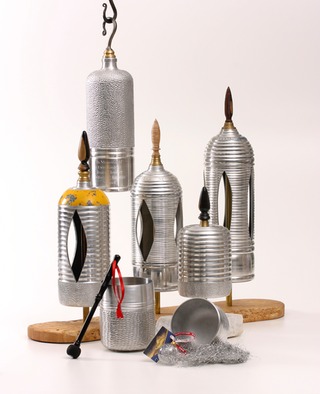 Each bell or bowl is hand carved on a wood working lathe. I create unique bells and bowls that sound as good as they look. Having developed techniques where woodturning tools are used on the cylinders to cut the grooves, beads, and undulations. Each piece starts with a customer selecting a design of bell or bowl and then I create a unique piece just for that person. I try to imagine the mountaineer who carried this cylinder to the top of the world. The struggle it took to get there and then the years it spent basking in the Nepalese sun one moment then freezing in the dark Everest nights the next. 
The Everest Ornament
I noticed all these shaving coming off my lathe during the making of the bells and bowls. They started to fill up my shop floor and started to become a problem. I couldn't throw them away because I pulled them out of a landfill in Nepal. I just couldn't put them back in a landfill in Brunswick, Maine so we had to use our imaginations again to figure out what to do with them.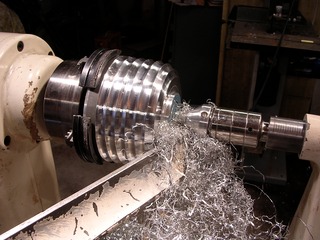 My wife came up with the idea for these nice little Christmas ornaments. They ended up becoming the heart and soul of our business. They represent the three r's of reduce, reuse, and recycle. A small but significant message we try to follow in our business practices.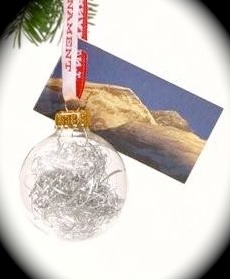 We pack The Everest Ornaments in these nice recycled paper boxes and only use vegetable based ink in our printing.