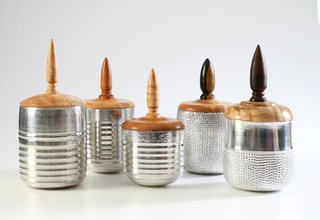 Welcome to the Bells From Everest. Each bell or bowl is unique and special. They comes with complete documentation of authenticity, my trip to Nepal, the recovery of the cylinders, and the  creation of the bells. The Bells and Bowls can take several weeks to produce and are very labor intensive. 

If you would like to support our efforts and commission one of my sculpture for your personal or corporate collection please send inquiries to the email below with your interests. 
I will send more images in the style you select with approximate quote on pricing and delivery time. 
      The Everest Ornaments are a small but symbolic part of this great environmental art and are only $15.00 each.
 These bells and bowls have a unique history and provenance linking them to Mount Everest.
Enjoy the images below. Pick one you like and I will try and work within your budget to recreate a similar sculpture.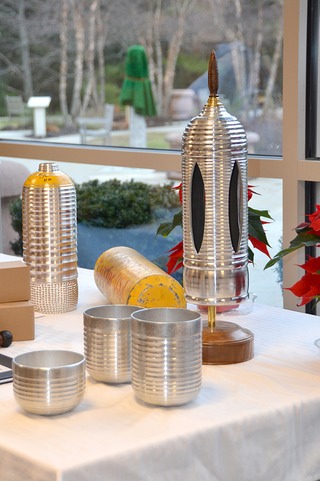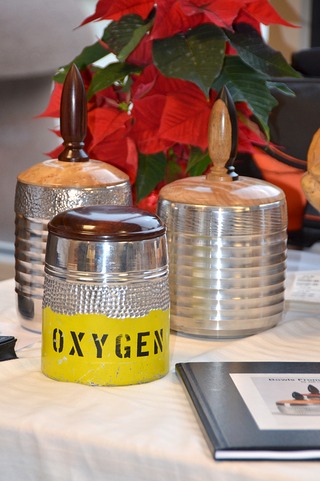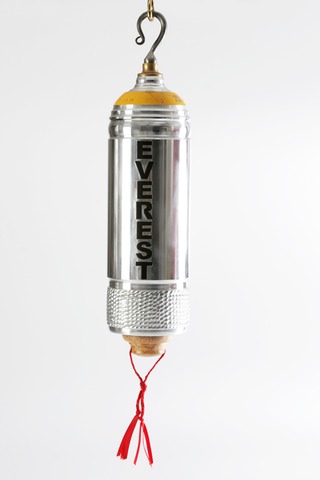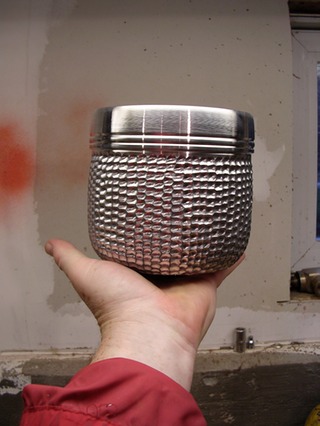 Bells From Everest is a unique enterprise founded on an astonishing idea: We're the worlds only creator of environmental art sculptures made from oxygen cylinders abandoned on Mount Everest. Our beautiful bells, bowls, and The Everest Ornament come literally from the top of the world and have been sold in art galleries across North America and around the world. 

We're very proud of what we do at Bells From Everest. Our work has generated income for Himalayan Sherpas, removed and recycled waste from what should be one of the planet's most pristine environments. They grace the homes of environmentally conscious art lovers. 

The greatest gift from my work has been the ability to share this story with others and give back to my community locally and globally. The Everest Ornaments have been a fantastic gift that speaks to the heart of our story. "Never let anything useful go to waste". We given hundreds of these away during lectures to schools and local fund-raising  groups. Our primary purpose at Bells From Everest was to take something that was left as waste and turn it into something beautiful and inspiring. We continue that message with The Everest Ornament which was created to utilize the last remaining scraps of aluminum spinning off the lathe.
                     Please give me a call and hear the story for yourself!